Rolls Royce is set to join the SUV game. The name of the vehicle will be the "Cullinan" and it is sure to be a bank breaker. This will be the first time the company makes a vehicle like this as they are more known for their sedans, coupes and convertibles. They have made it clear that they are slaves to history and are prepared to make bold decisions to help the company grow and develop.
The success of the ultra expensive Bentley Bentayga SUV has shown manufacturers that there is a market for big expensive and luxurious vehicles. Before, there was an assumption that people only saw SUVs as tools that just got the job done. Even with the success of cars like the Mercedes M class(now called GLE), BMW X5 AND Audi Q7 there still was hesitation to make SUVs more expensive and faster. Porsche came out with their Cayenne but it was the Bentayga that made the ultra expensive brands wake up from their slumber.
Now even Lamborghini has an SUV called the "URUS" and it is getting so many order deposits that customers who pay down now, will not see the car until 2020. This Rolls Royce Cullinan is special though, not just because of the badge on the bonnet. It will have a v12 engine and air suspension specially made for it. If you're a car person then you know the v12 is the smoothest engine you can drive. The company is owned by BMW as well so the days of worrying about reliability are over and the brand no longer suffers like it did under previous ownership.
We do not have the final images of what the Rolls Royce Cullinan will look like, all we have are the spy shots of the vehicle being tested and covered in camo designed to hide its shape. You can still get a good idea of what it will look like nonetheless. Enjoy the pics below…..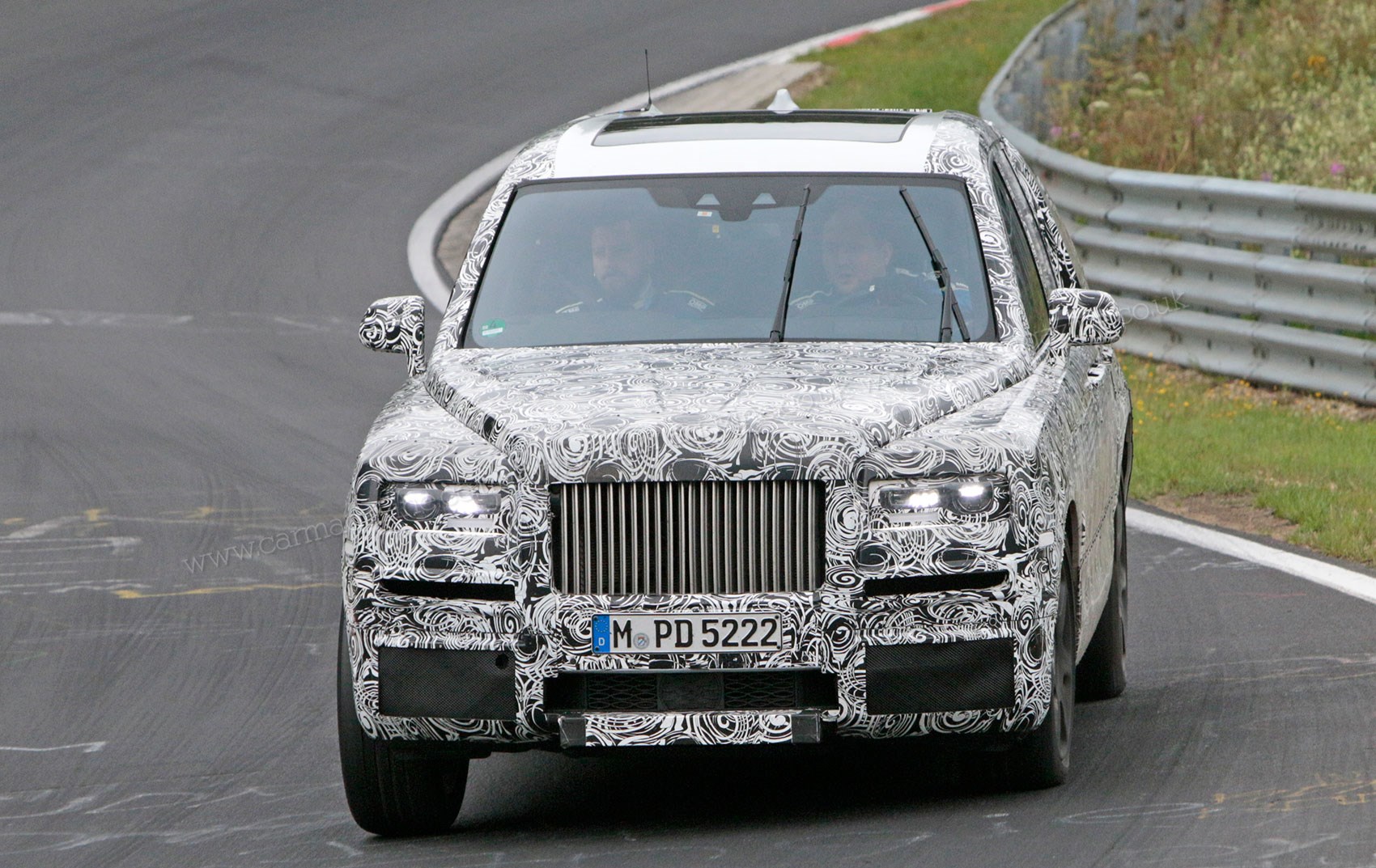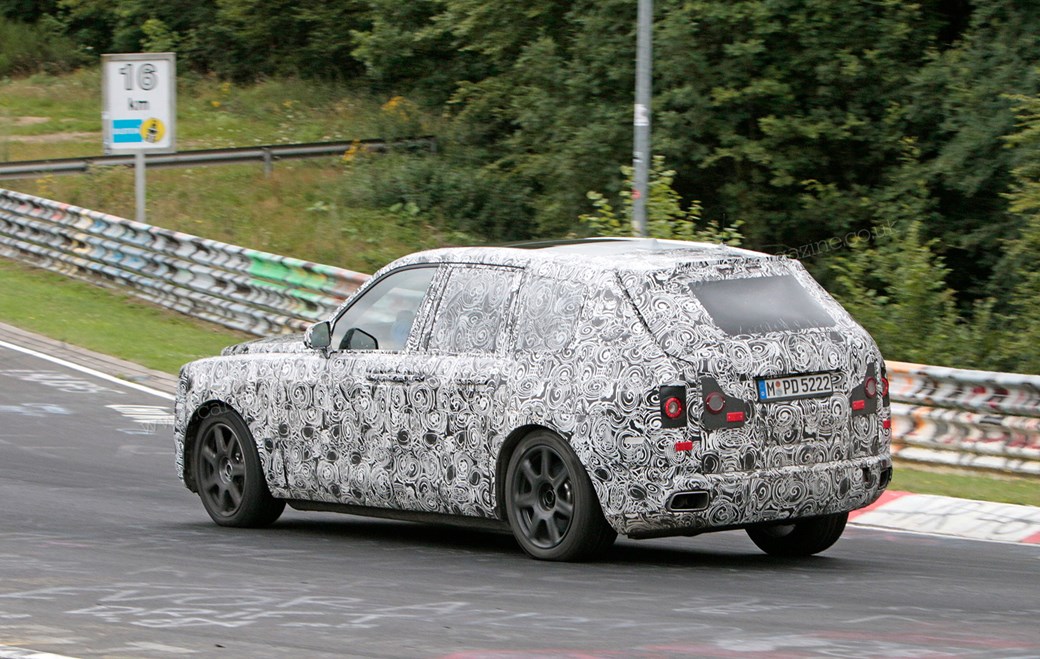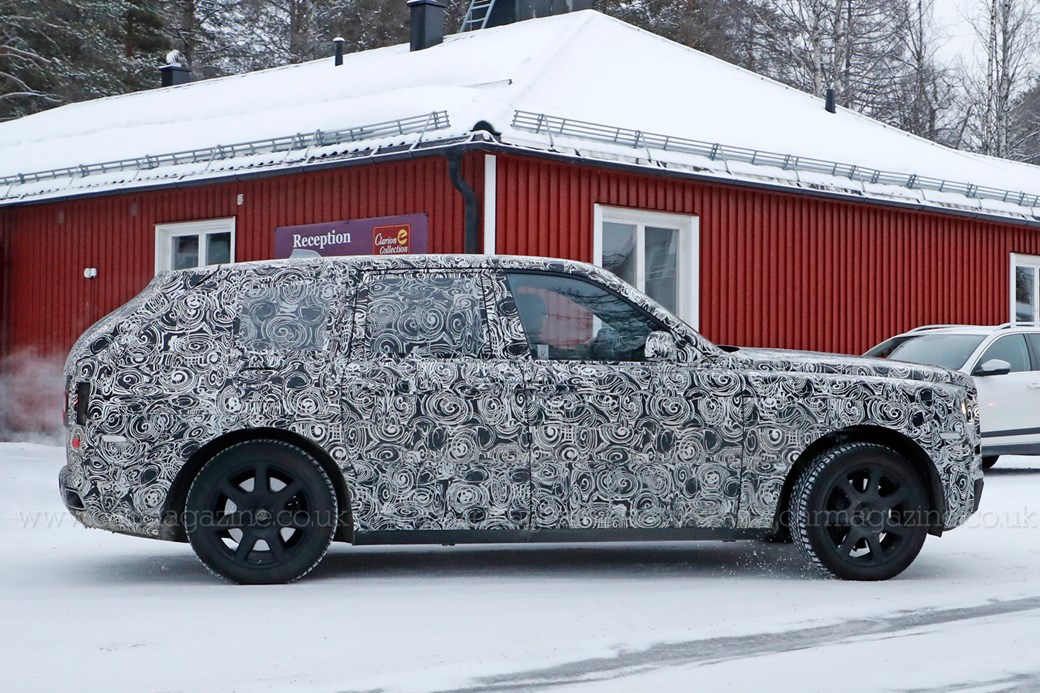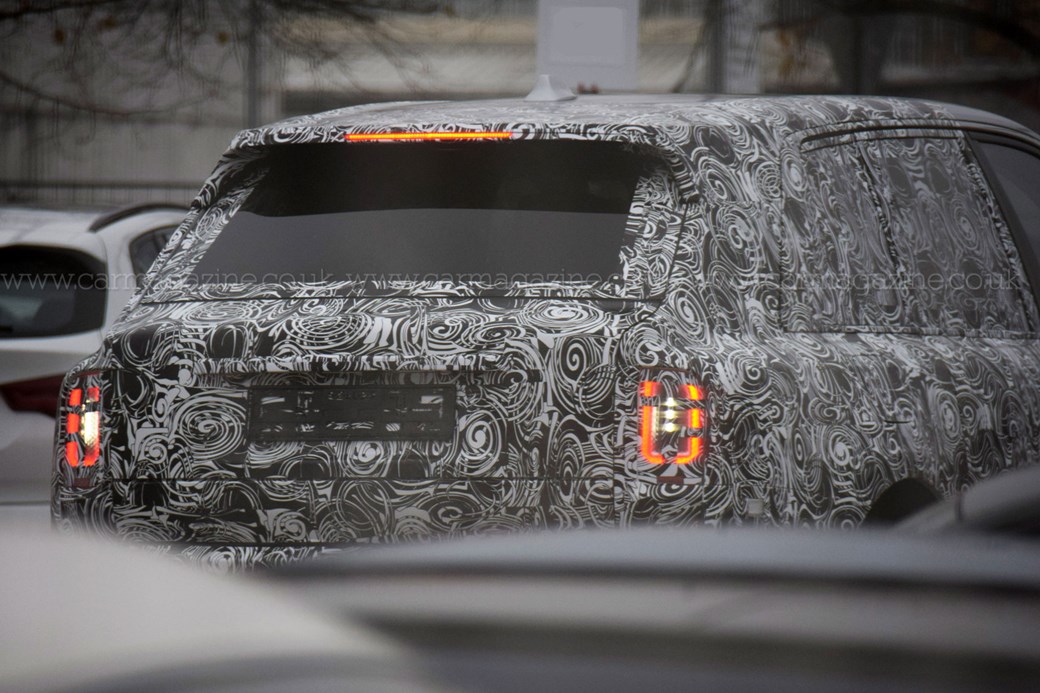 images courtesy of car magazine