Cristiano Ronaldo once again proves why he is a champion. Every single time the 'experts' claim he is finished and losing his influence he steps up and silences them. last night in the Champions League between Real Madrid and PSG, he was the main man for 'Los Blancos' as usual. Neymar, who some claim has surpassed CR7 was given a harsh reminder that the Ballon dOR is still a two-horse race.
The game ended with a 3-1 home win for Real Madrid with Cristiano Ronaldo getting two of Madrid's goals and Marcelo getting the third. Adrien Rabiot got the only goal for PSG that could prove to be crucial if they are to get back in this tie.
Ronaldo is a machine
Every year we are told that this is the end of Ronaldo and a new champion will replace him at the top. We hear how slow he is now and he will slowly start to fade away but that day is yet to come. Real Madrid is having a terrible season so far in La Liga, the whole team is underperforming. Ronaldo is said to be having a terrible year, even though he already has more goals this season than at the same stage last year.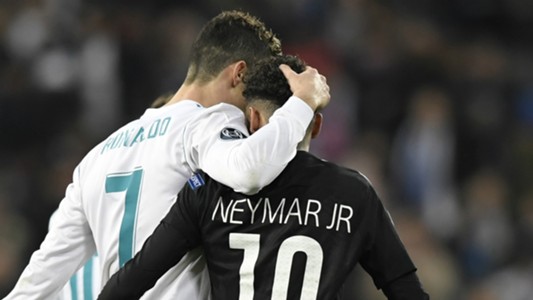 Neymar was busy doing all his usual tricks that normally come off in Ligue 1 against poor opposition, but against the back to back champions, they just don't produce the same results. Only when Ronaldo scores an unusual goal or penalty people complain. Any other player a goal is a goal but for Cristiano Ronaldo, it's just luck when he scores a penalty or with his knee.
Another man that is criticised despite his track record of success is Zinedine Zidane. There is this lingering argument that he is just 'lucky', which is incredible. You can be lucky if you win the Champions league one time, like Roberto Di Matteo. To say the man who has won the award back to back has no strategy is idiotic and proves that these football commentators are just talking heads.
Last night when the game was close in the balance, Zidane made two big changes. He brought on Lucas Vaquez and Marco Asensio, while Unai Emery took off Ederson Cavani and replaced him with a defensive player. Asensio ended up changing the game with his runs down the left and was a key player in Madrid winning the game. This is clear proof that Zidane is not some poser who is just lucky. Of course, like Cristiano Ronaldo, nothing Zidane does will ever be enough. Even if they win the Champions League for the third time in a row, the critics will always find ways to diminish his accomplishments.