Audi has released photos and videos of the upcoming 2019 Audi Q8 luxury SUV.
The Q8 will sit in the ultra-luxury SUV segment where it will compete with the Mercedes GLS and BMW X7.
The Suv will also be looking to take some sales from the Bentley Bentayga, even though they sit in a completely different price range.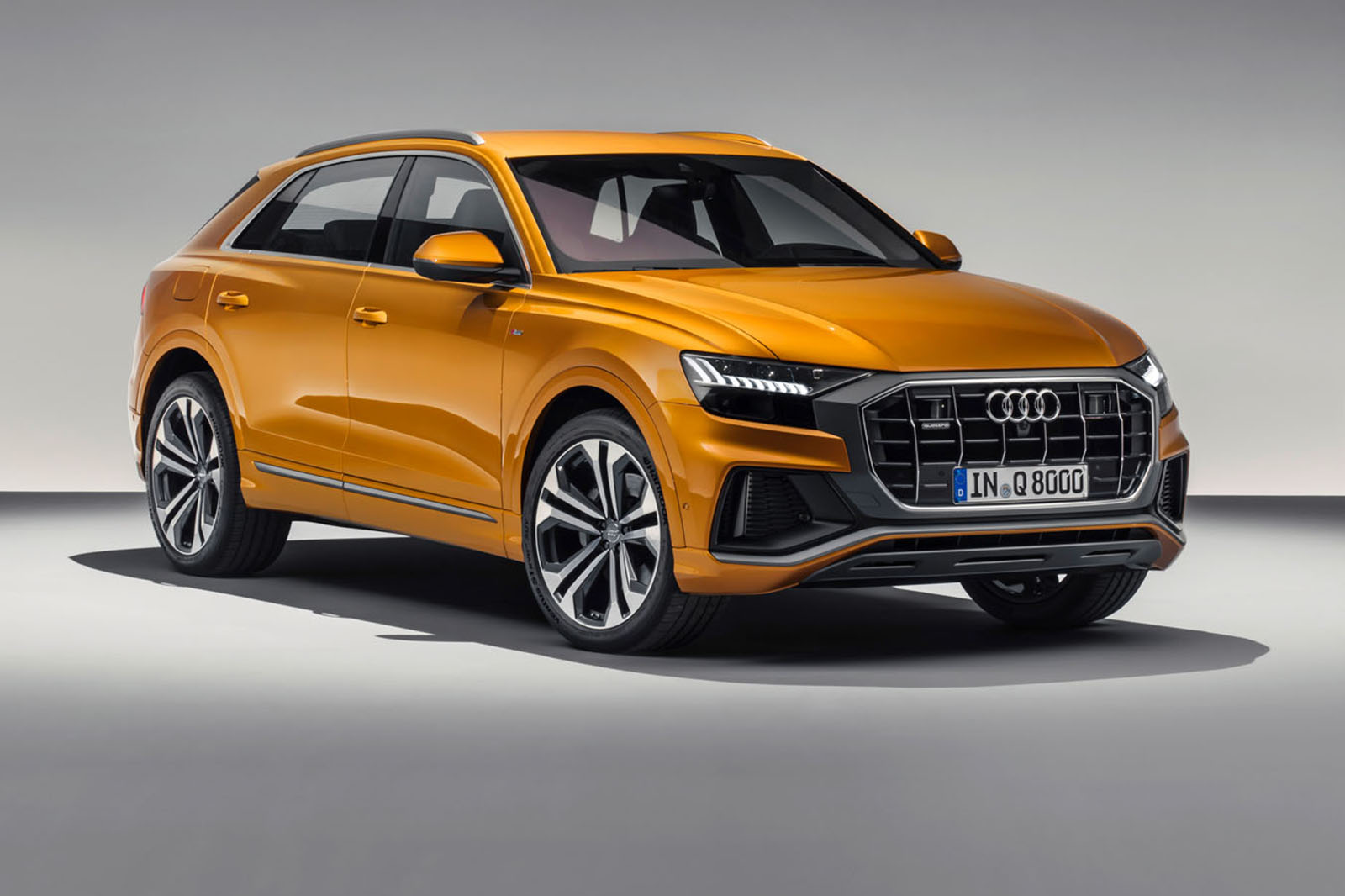 Audi already has their luxury SUV called the Q7 but this new car will sit above it in the range. Despite this fact, the Q8 is actually 70mm shorter and around 30mm wider.
This is so it has a more sporty look. It is also 40mm lower to complete the sleek look that the Audi designers were looking to achieve on the Q8.
The interior looks similar to that found in the flagship A8 sedan. There are dual screens and enough technology to make NASA jealous.
Engine choices
At launch, there will be three different V6 engines available to customers; two diesels and one petrol. Expect a more powerful and sporty engine choice further down the road to compete with Mercedes AMG and BMW M.
Despite the sporty looks, the Q8 is still a practical SUV. The boot can hold 675 litres standard and with the seats down, this expands to 1755 litres.
Pirce?
The base price is close to $75,000 before options. This puts it close to the Mercedes GLE and BMW X6.
This is where things get confusing as the Q8 is above the Q7 in the range but it is priced to compete with the mid-level SUVs from Mercedes and BMW.
The style of this SUV is sure to make Audi fans and newcomers happy. Expect to see them on the road very often as it seems Audi has found a hit.
Mercedes and BMW will be launching their new GLE, GLS and X5 variants soon. This segment is turning out to be rather exciting.