President Donald Trump has posthumously pardoned legendary boxing champion, Jack Johnson. He was convicted in 1913 under the "Mann Act".
Jack Johnson was the heavyweight champion of the world from 1908 to 1915.
He took part in what many consider to be the "fight of the century" against Jim Jeffries in 1910.
Johnson was born in Texas to parents who were once slaves. He would train to become a boxer, eventually becoming heavyweight champ of the world after he defeated Tommy Burns in 1908.
The Mann Act
The law was passed on the basis of "morality". It was a bigoted law that was covered in nuances that the average black person at the time could not even comprehend.
The law prevented the transport of females across state lines because it was "immoral".
Johnson took his girlfriend Lucille Cameron across state lines and suddenly found himself in a lot of trouble.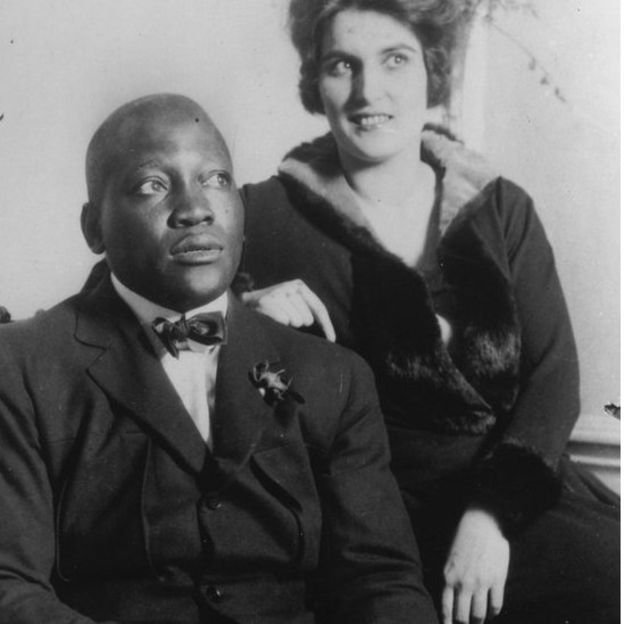 He was tried and found guilty by an all-white jury who only needed two hours to come to their verdict.
He tried to evade prison by running away to Europe but he eventually returned and spent 10 months in prison before being released.
Current heavyweight champion Deontay Wilder was in the Oval office alongside former boxing champions like Lennox Lewis and movie actor Sylvester Stallone.
It was Stallone who first made Donald Trump aware of the Jack Johnson issue and urged him to pardon him posthumously.
Many expected Obama to pardon him
When Barrack Obama was president, he was expected to be the President that would pardon Jack Johnson but he never did.
Now it will be Donald Trump of all people to be remembered as the one that pardoned Johnson. The irony.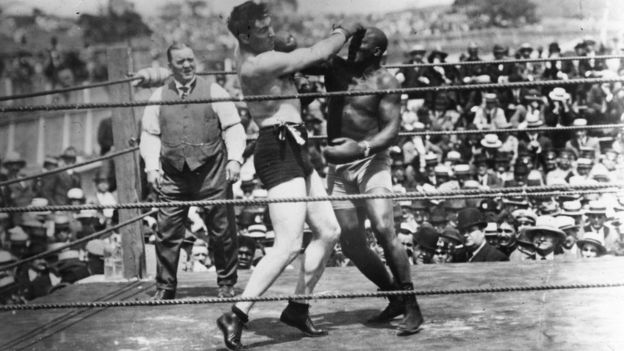 While Johnson might not be alive to see this, it is still a great symbolic move to clear this man's name of any wrongdoing.
It will also clear make a lot of younger people aware of the story behind this great boxer and the trials and tribulations he was faced with.