While some of you were busy getting hoarse throats about Chronixx getting robbed(he didn't) and acting like Damien Marley didn't deserve it, you missed the bigger picture. The Grammy awards are not selected by Reggae "experts", it is selected by people who make the effort to be apart of the organization and these folks are mostly foreigners. If you think Chronixx was robbed, what will you say about these five certified legends of Reggae music?
sizzla kalonji
Sizzla made what is one of the greatest albums ever made, not just for Reggae but from any genre; that album is "Black Woman and Child". That album single-handedly increased the amount of Rastafarians in Jamaica, it was so powerful it made a lot of people change their entire religion and belief system. From start to finish the album is a glittering example of how Reggae music can be a powerful voice against some of societies ills.
Not only that, he sealed his status as more than one album hit wonder and delivered "Praise YE Jah" in less than a year after "Black Woman and Child". Two of the greatest projects Reggae fans have ever heard and none of them won a Grammy.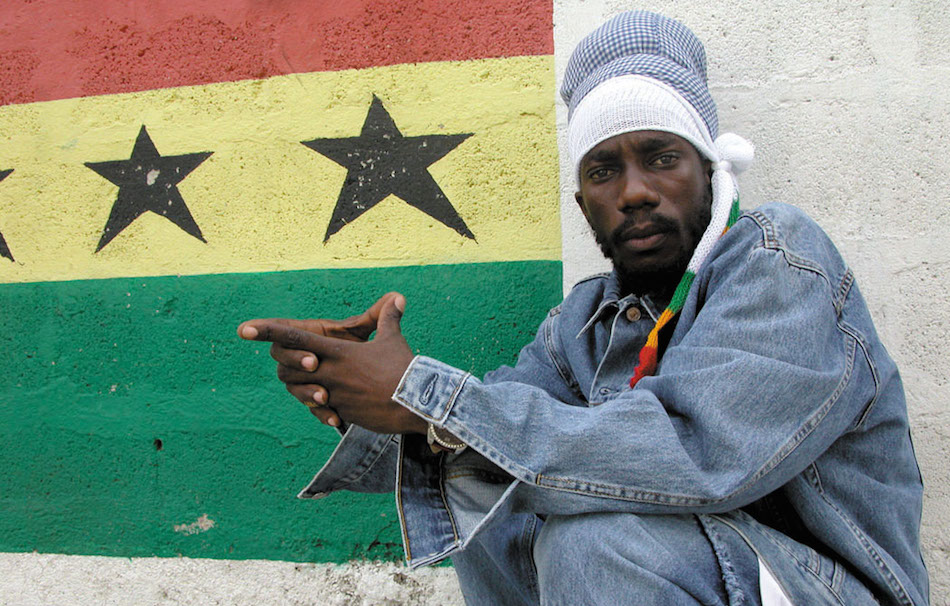 Beres Hammond
Seriously, do I need to talk about this man's catalogue? some of you might not even be aware that Beres Hammond has never won a Grammy. The man that helped set the standard for the entire genre has never collected a Best Reggae Album. Enough said.
Gregory Isaacs
Unfortunately, some people remember him for his long battle with drug addiction. On the mic, he is one of the greatest artistes to ever come out of Jamaica. The "Cool Ruler" captured the minds of fans all over the world. His albums are now being treated like fine art but he never won a Grammy either.
Dennis Brown
Imagine being crowned the "Prince" of an entire genre of music. That is what happened to Dennis Brown, he was knighted by the "King" himself, Bob Marley. He has never won a Grammy for the genre of music where he is considered royalty.
Cocoa tea
Nope, no grammy here either. A man who has been at the top of his game since "whappy kill phillop" has never won the award for Best Reggae Album. Cocoa Tea has been so good for so long that people just assume he is well decorated for his contribution to Reggae music but he really isn't.
other notable mentions
These 5 Artistes are not the only ones who show that the Reggae Grammy is overrated. There are some albums that have never won that deserved the award. Here are some of them;
* Til Shiloh, Inna Heights, Voice of Jamaica- Buju Banton
* Red Alert, Di Real Ting- Sizzla Kalonji
* Prophecy, I Testament- Capleton
* Gangsta Blues- Tanya Stephens
* Messenger, Where There is Life- Luciano
* Ghetto life, True Reflections- Jah Cure
* Nyah Man Chant- Bushman
This is just a small list of the albums that have not won the award. To summarise, don't take the Reggae Grammy award to heart, it really isn't an accurate reflection of Reggae music, especially the kind that is loved by the people who it was originally supposed to represent and appeal to.