Cristiano Ronaldo has left Real Madrid. He has signed with Juventus in a blockbuster move that has shocked some in the football world.
Juventus president Andrea Agnelli made a really bold statement, one that would surely impress Cristiano Ronaldo.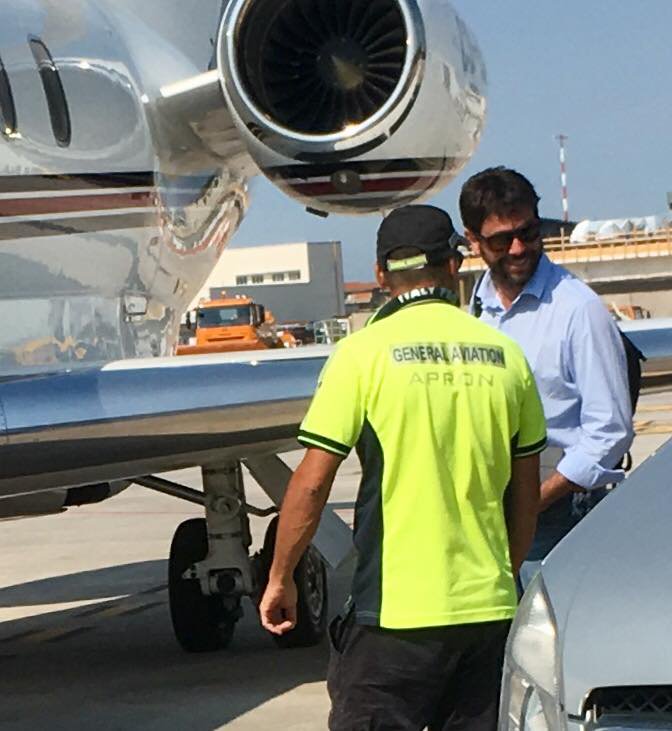 Even though the 5 times Ballon dor winner was on holiday in Greece, Andrea Agnelli was adamant to have a meeting with him.
He jumped on his private plane and landed in Greece, he then boarded a helicopter and landed at Ronaldo's hotel to begin negotiations.
Whatever he said to him worked as Ronaldo is now a Juventus player.
This comes after a rocky 12 months period where the superstar fell out with Real Madrid and especially it's boss Florentino Perez.
The Portuguese felt disrespected by their open courting of Neymar and their backtracking on his pay package.
Later it became clear that Ronaldo was leaving as when Real Madrid made a better pay offer, he still was not interested.
They started to treat him like an old player that was on his decline, even though he is the reigning Ballon Dor winner and we have never seen a player this fit for so long.
Perez and Madrid have a history of minimizing players when they feel they are on their way out. the club is known for being merciless to coaches but people often overlook how they treat their players.
Iker Casillas was the darling of the Bernabeu. The beloved local boy who became the club captain.
As soon as they felt he was washed up, they discarded him like a used diaper.
If they could treat Casillas like that then it's no surprise that Cristiano Ronaldo would get the cold shoulders from Real Madrid.
Despite all this, his legacy is secured. He won four Champions Leagues, three of those in the last three years.
There is no doubt that he is Madrid's greatest ever player.
His only comparison is De Stefano but it important to remember that CR7 did this while playing against the likes of Ronaldinho, Messi, Xavi, Iniesta etc. Superhuman level talents.